About us
The idea to create a web site for Russian-speaking radio amateurs of Estonia was said out loud in July, 2015 and it was brought to life during the same month.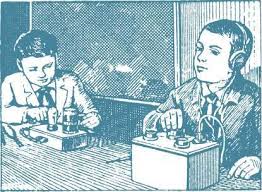 Our Goals:
Introduction of ham radio world to the people interested in it.
Support and assistance for people new to the ham radio as well as to ones who are familiar with radio.
Improvement of "being-on-air" skills, experiments, antennae construction and testing
Ham radio amateurs gatherings, training sessions, field days
Contest participation
Work on international radio amateur programs: WWFF (World Wide Flora Fauna), COTA (Castles on the Air), SOTA (Summits on the Air), IOTA (Islands on the Air) and ARLHS (Amateur Radio Lighthouse Society programs)..
Our Team:
ES1TIA – Andrei. Created initial version of our website. Ham radio operator. Actively supports the project development.
ES4RLH – Andrei. Web designer and developer, actively supporting our project together with the team. The one inspired us to transit to upgraded version of our website.
ES1ACS – Sergei. Co-founder of the initial version of our website. Ham radio operator. Takes active part in project support and development as well as actively working on various activation programs.
ES1RAM – Ramil. Fresh Class B Ham radio operator. Joined the team in 2018, actively supporting our club development, helps with articles translation/interpretation.
We sincerely hope that our visitors will be able to find interesting information and new members are always welcome to join us.
We wish you a pleasant time reading our webpage and forum.
73! de ES1TIA, ES4RLH, ES1ACS, ES1RAM